---
---
Highlights
Stainless steel shell
Ergonomic design
16 unique flavours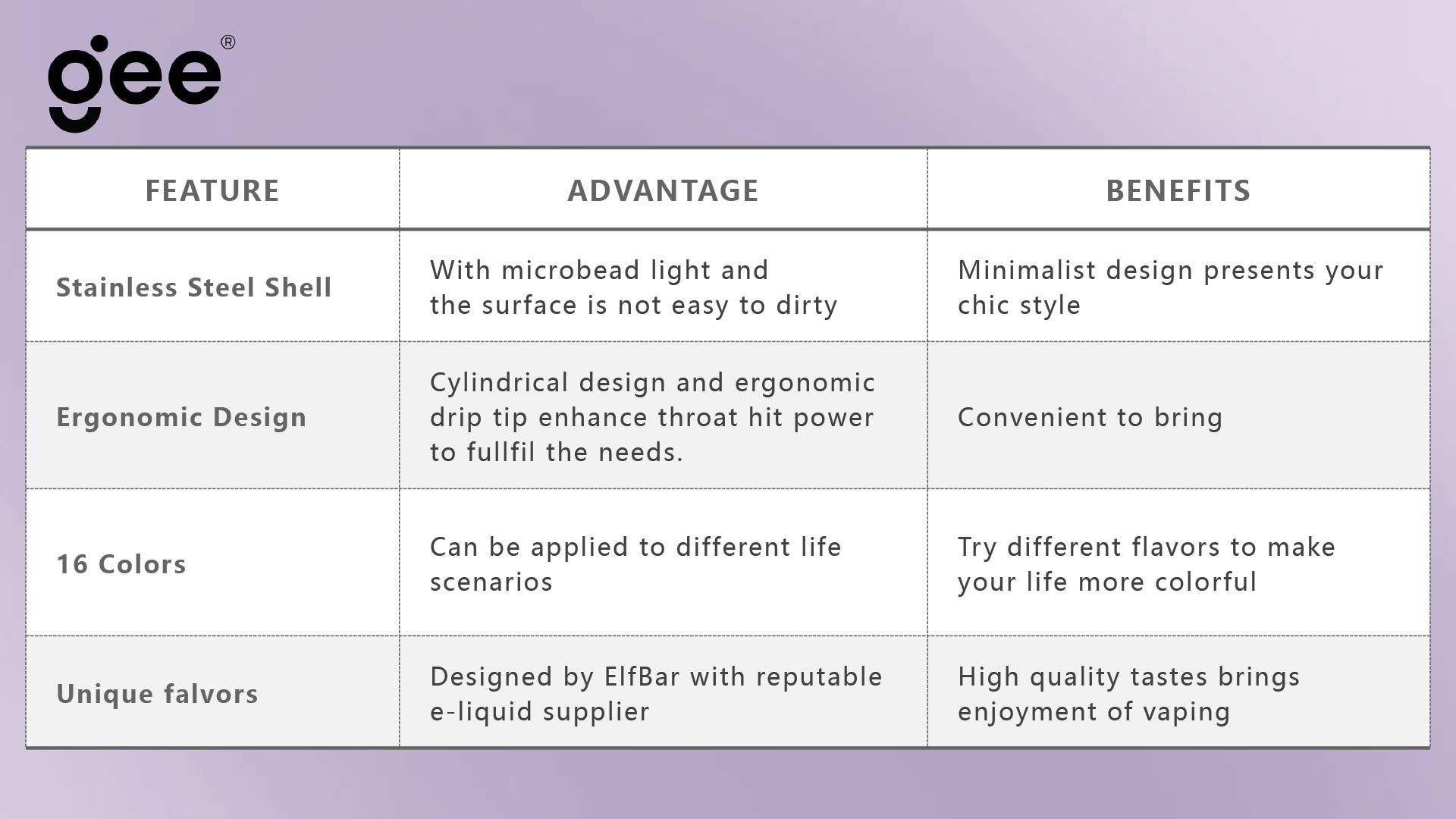 Flavours
Blue Razz Lemonade

A fresh lemonade beverage blended with juicy blue raspberries.

Blueberry Ice

A summer blueberry flavour, with cool ice.

Cola Rum

A blend of fizzy cola and dark rum.

Double Cheese

A curious blend featuring a distinct cheese flavour.

Geebull

A beverage reminiscent of a popular energy drink.

Mango Peach Watermelon

Tropical mixture of sweet mangoes, juicy peaches and lush watermelons.

Mojito

A classic minty beverage flavour.

Orange Cinnamon Tea

Delicious tea with citrus oranges and a little cinnamon.

Orange Cranberry

Luscious cranberries, mixed with sweet oranges.

Pink Lemonade

A tarty lemonade drink.

Rainbow Candy

Mixture of fruity candy.

Rose Grape

Sweet grapes, with rosy undertones.

Rose Lemonade

Delicious lemonade and sweet rose.

Strawberry Ice

Sweet strawberries, with an icy kick.

Watermelon Bubblegum

Tropical watermelons and candy bubblegum.

Watermelon Ice

Chilled ice over a lovely watermelon mix.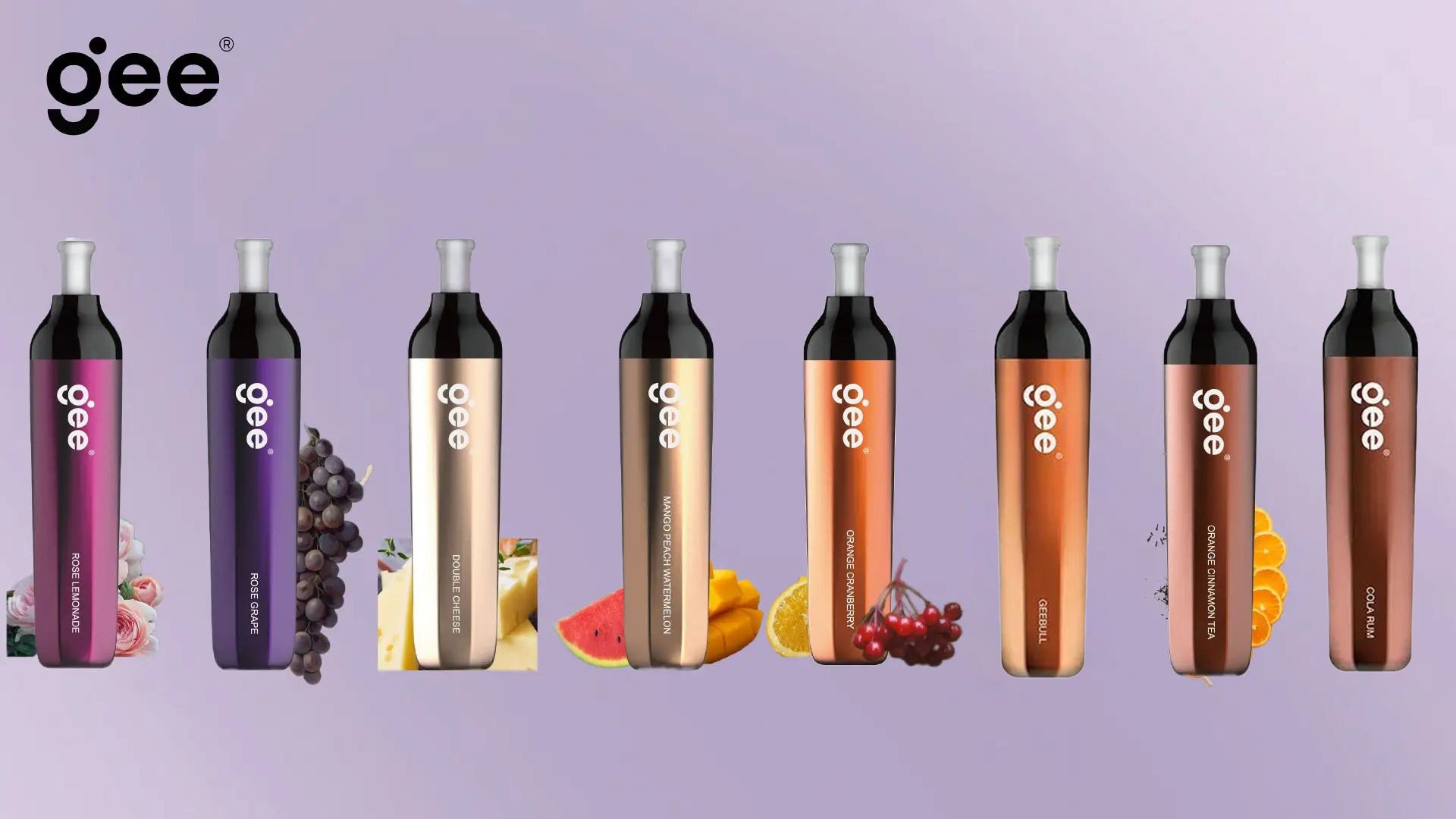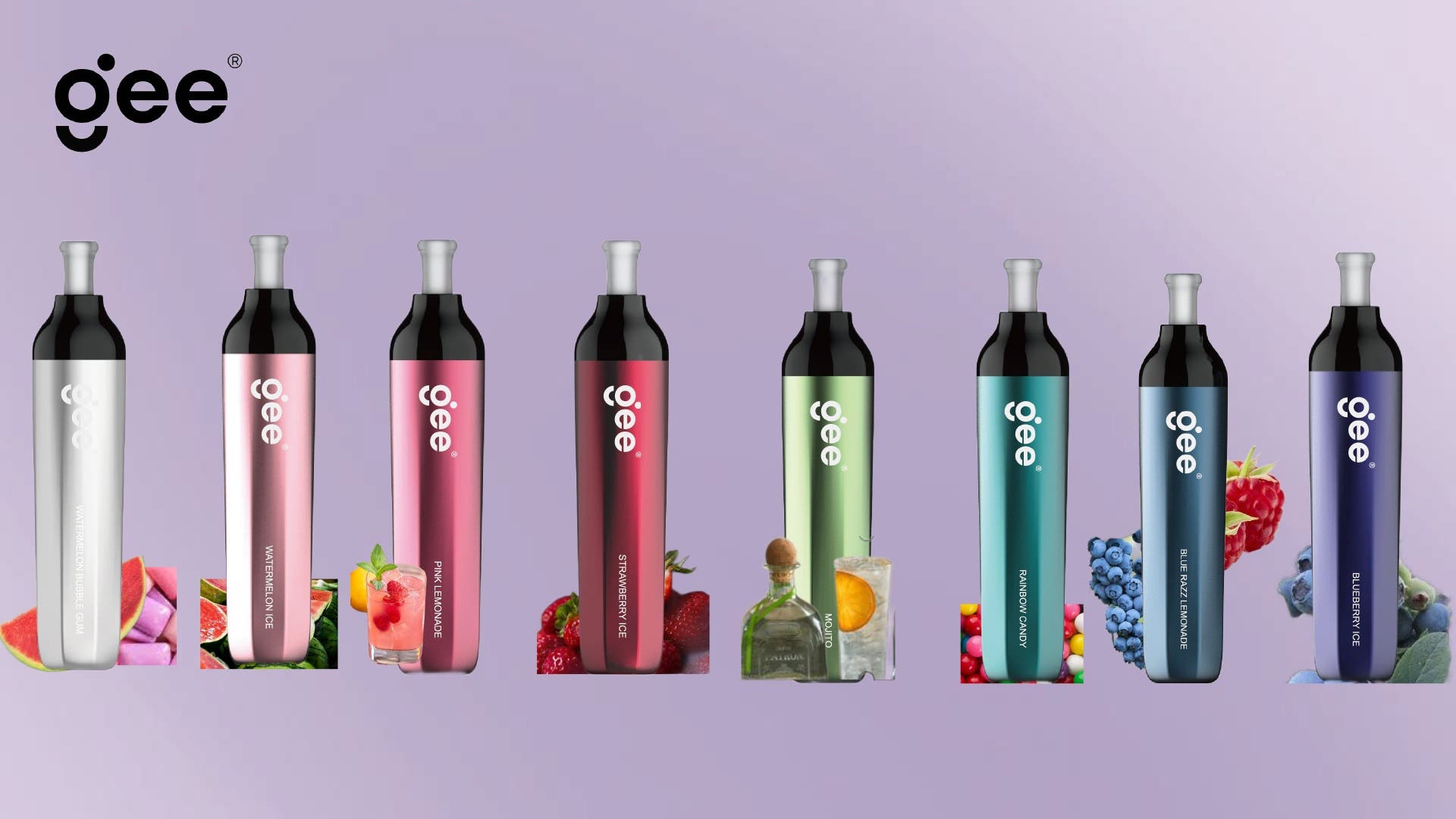 Specifications
Parameters

| | |
| --- | --- |
| Product name: | Elf Bar Gee 600 Disposable Kit |
| Size: | 19.5 x 70.5 mm |
| Battery capacity: | 500 mAh |
| Pod: | Pre-filled with 20 mg (2%) nic salt e-liquid |
| Puffs: | Approximately 600 |
---